Customize kanban and team boards to group related work in the categories that are most natural to your world.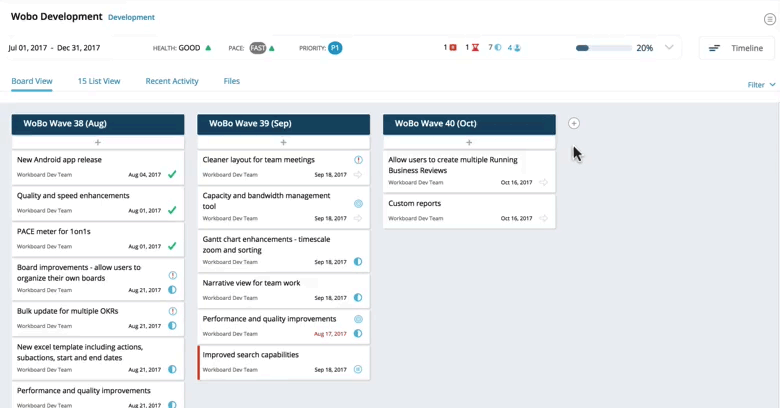 Manage a product roadmap using a column for each quarter or release, or track client issues or relationships using a column for each client account or customer representative. You can even use a custom board to organize ideas by topic, importance, or impact! Include as many columns as your team needs, reorder them as necessary, and group related tasks into columns regardless of their current status.
Create Your Own Custom Board
To create your own custom board, hover over the Boards menu item and click the  Add Workstream button. In the pop up that opens, enter your board name and description, select your team, and under the type of board field, choose create your own.
Add new columns for stages, categories or any grouping of related work by clicking the (+) icon next to first default column. Reorder your columns at any time by simply dragging and dropping the column headers in the order you want.
Add action items to each column by clicking the (+) icon below the column headers, and quickly move them within or between columns by dragging and dropping.
If you would like to learn more about WoBo boards and the various types of boards, you can find more information here.
Want to discuss how you can take advantage of custom boards for your team's next project? Reach out to us ... we'd love to help!